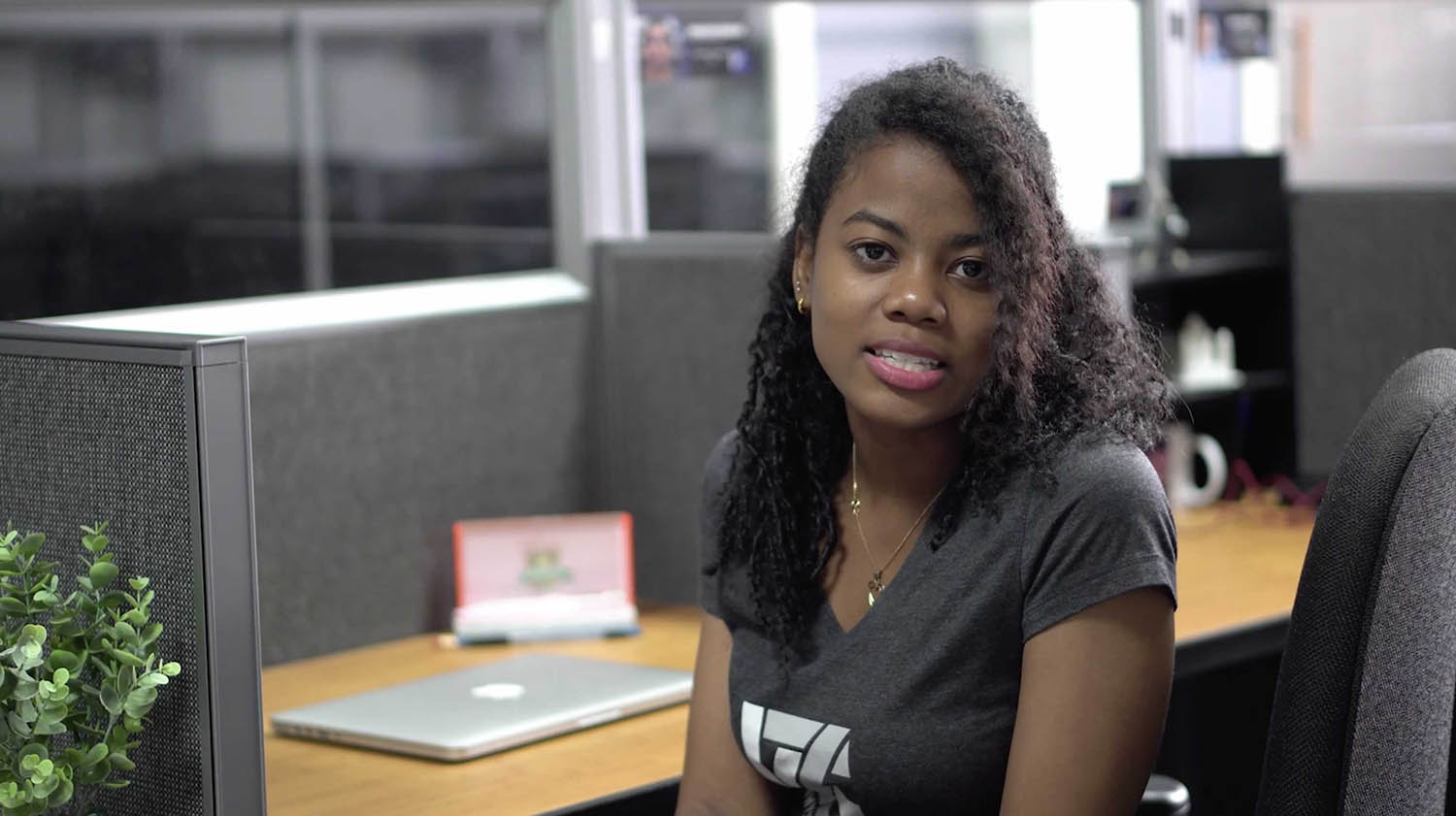 Software application designed by Guyanese developer aims to improve your work productivity
Source: STEM CARIBBEAN
Have you ever been tasked with writing the details of an important meeting? If you can write quickly, maybe this task is not that difficult for you. On the other hand, keeping up with the topic of discussion at the meeting could be time-consuming. If you experience the latter, an application designed by Alissa Hodge of V75 Inc. could save you lots of time.
V75 Inc. is an information technology company based in Guyana which develops information systems and provides conversational artificial intelligence engineering solutions for businesses. The company also supports the development of budding tech developers in Guyana by creating opportunities such as internships and paid apprenticeship programs through Nexus Hub Inc., a non-profit run by the company.
Alissa, one of the tech developers at V75 Inc., observed how tedious minute-taking was during meetings. Sometimes as much as 32 people would be present at a meeting where a large percentage of the attendees actively participated in the discussion. Documenting everyone's input was tedious.
Observing this challenge motivated Alissa to devise a way to automate minute-taking. She developed an application called Session, which uses speech recognition technology to document conversations in a meeting.
For Alissa, working on the project was nothing short of fascinating. Also, while developing the application, she gained valuable knowledge and experience in various technologies.
"Working on this project was pretty cool because I was able to explore different technologies, and I've also learned a lot about certain things that I had no knowledge or experience with prior to this project," Alissa told us.
She plans to continue fine-tuning the application and increase its capabilities, which could include recognising Caribbean dialects.
"The future for this project, for now, will be focusing more on improving the voice recognition part of this by improving the model or even designing and creating my own using machine learning tools to support our local Caribbean dialect," she added.
In addition, she plans to implement a feature that would make the application capable of organising the meeting minutes.
"I also want to add the functionality to organise the minutes
based on different criteria such as the project mentioned, the speakers, the time of speaking, etc."
To keep up to date with Alissa's improvements with Session, follow V75 Inc. on Facebook or YouTube.